Renovated, revamped and ready for action, Rd Galvanic Coating is specialized in decorative component coatings, the most visible parts of final products that require immense attention to detail.
Rd Galvanic Coatings was founded from the need to galvanize our own products. As a daughter company of Rujz Design, we started galvanizing furniture handles, hooks, and furniture Legs.
As the business and demand grew, the company began offering its galvanization services to other companies. 
Specialized in aluminium galvanization, as well as Inox, steel and brass, the company found its niche in decorative elements, the most visible parts of final products requiring the highest attention to detail:
– Household appliances:  ovens, coffee machines, toasters, water boilers, decorative components of televisions
– Automotive Industry
– Furniture industry
– Electronics
– Electrical appliances
Impeccable quality is ensured at every step of the process on the finishes from order through galvanizing and on to delivery.
Rd Galvanic Coatings currently operates the vast majority with Slovenian and other EU companies.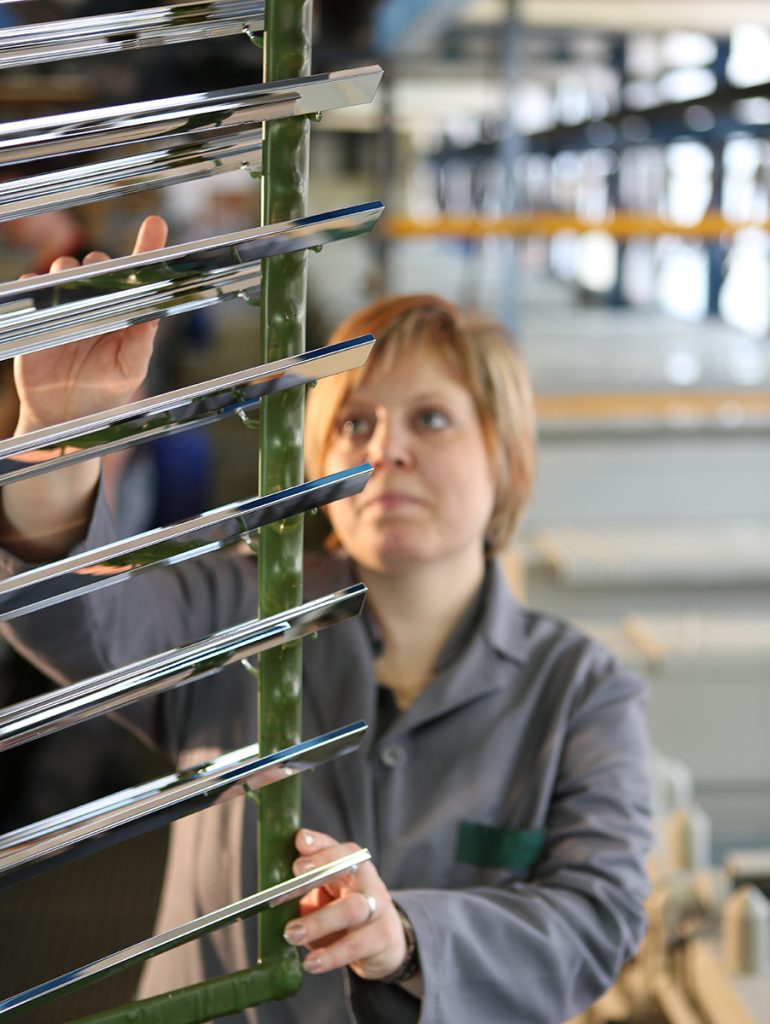 With it's origins in Slovenia, Rujz Design began as a family-owned small business in 1991.
It soon became a large manufacturer of furniture handle and hooks in the country and the region, primarily meeting the needs of the Slovenian and ex- Yugoslav markets. Nowadays, Rujz Design is a key player in most of the EU markets through representatives, and further serves worldwide markets with exports.